Obama's plan to help coal communities
---
Often held up by Republicans and coal companies as the man waging a war against coal, Barack Obama has now proposed plans to help rejuvenate coal mining communities.
The US President is proposing to accelerate disbursements from the Abandoned Mine Lands (AML) fund and invest the money in economically distressed coal communities that have high unemployment, especially among miners.
Under Obama's plan, as much as US$1 billion – US$200 million a year – could flow into Appalachian coal country over the next five years.
While it may be overdue, this investment could not come at a better time for Shaping Our Appalachian Region (SOAR), the bipartisan initiative launched by US Rep. Hal Rogers and Gov. Steve Beshear to give Eastern Kentucky a fresh start.
Projects to restore land and water would provide immediate jobs. SOAR is laying the groundwork for a future economy but cannot provide new jobs now. What Obama is proposing would.
According to the website Kentucky.com, these jobs  – from heavy-machine operators to land agents – would require skills that many in the coal industry already possess.
Meanwhile, longer term, restored and reforested land could provide the foundation for an expanded wood-products industry. Agriculture, biofuels and recreation are also options.
Restoring the land and sources of clean water would make the region more attractive to prospective employers, residents and visitors and help alleviate worries about mining's effects on human health.
Other proposals in Obama's budget are also aimed at helping communities hit hard by the coal industry's decline, including:
US$20 million for job training and other programmes.
US$25 million for the Appalachian Regional Commission, which is helping fund SOAR, to support entrepreneurs.
US$5 million for communities affected by coal-fired power plant closures.
US$97 million in grants or loans for infrastructure projects.
Obama is also asking Congress to make good on earlier promises to retired miners by shoring up pension and health care funds for those whose employers went out of business.
Although the US owes much to coal – one of the fuels to help power the country on its rapid rise to being among the world's largest economies – some members of congress insist the country cannot afford such spending on economically deprived communities, such as those in ex-coal mining regions.
However, as the editorial team at Kentucky.com insist, such claims against this spending cannot be made about the US$1 billion from the AML fund.
The money is there; no new taxes or fees would be required. It was paid for the purpose of repairing damage to land and water from mining. As a statement from the White House confirmed, The funding would allow communities to do mine restoration activities to create reclamation jobs, put the land to new economic uses and integrate reclamation into larger regional economic development plans.
The plan is a departure from current abandoned-mine land reclamation policy, which prioritises reclaiming land based only on whether it is dangerous to humans or the environment.
Funds would come from the existing AML programme, which assesses a US$0.35/t tax on mined coal to pay for restoring mines that have been abandoned without restoration. That includes mining lands abandoned before enactment of the 1977 Surface Mining Control and Reclamation Act.
"More [abandoned mine reclamation] funding in this region, like the increase proposed today, could put miners back to work and lay a foundation for economic growth in the region," said Evan Smith, a staff attorney at Appalachian Citizens' Law Center in Whitesburg, Kentucky.  "Unemployed miners and others have the skills necessary to do reclamation work on AML projects."
Central Appalachia lost 6000 coal mining jobs from 2012 to 2013, Smith said.
The proposal is part of a larger initiative the White House is calling the POWER+ Plan, which is an effort to help coal-dependent communities recover economically. Besides reclamation funding, the plan would shore up the underfunded pension and health funds of the United Mine Workers of America and create billions of dollars in tax incentives for technology to burn coal with less carbon emissions.
The head of a Central Appalachian community development organisation said the reclamation proposal could be an exciting opportunity for hard-hit coal communities in the region.
"This is the right sort of money at real scale, and it's going toward doing the right things for the region," said Justin Maxson, president of the Mountain Association for Community Economic Development in Berea, Kentucky. "There's the potential to create jobs in the short term in reclamation work. Plus the restoration work supports longer-term economic impact and other positive results."
Maxson said that it was hard to evaluate the entire programme in the few paragraphs the White House had released on the proposal but that "it was the right conversation to be having."
Edited from various sources by Sam Dodson
Read the article online at: https://www.worldcoal.com/coal/04022015/funds-for-deprived-us-coal-communities-1842/
You might also like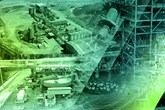 DRA Global has secured the contract for a major design package for Whitehaven Coal's Vickery Extension Project located in New South Wales, Australia.