US-based coal miner, Peabody Energy, has reported better than expected full year results for 2009
---
According to the report, sales volumes totalled 243.6 million t for the year compared with 255 million t in 2008, reflecting planned Powder River Basin reductions, partly offset by higher Midwestern volumes and the full operation of the El Segundo mine in the Southwest. Australian volumes totalled 22.3 million t, with growing consumer demand leading to a 37% increase in Australian coal volumes in H2 over H1 shipments.
Revenues for the year totalled US$ 6.01 billion led by an 11% rise in US revenues/t. While this was down from US$ 6.53 billion in 2008, H2 revenues rose US$ 430 million over H1, led by met coal sales to China and other Asian nations. US revenues benefited from the company's long-term strategy of securing baseload business by locking in multi-year contracts at favourable process and leveraging its unpriced position consistent with the company's market view.
Consolidated EBITDA totalled US$ 1.29 billion, down from US$ 1.85 billion in 2008. Cash flows totalled US$ 1.04 billion.
Asia will drive demand
Coal demand in the Pacific markets is growing rapidly, while supplies are increasingly tight. Peabody expects these markets to grow by 8% this year with prices increasing as China and India rapidly increase imports and traditional Asian-based customers returning to pre-recession growth levels.
Peabody is well placed to take advantage of increasing prices in the Pacific markets. According to the report, the company has 4.5 – 5.5 million t of Australian met coal unpriced for 2010 and 9 – 10 million t unpriced for 2011. It also has 6.5 – 7.0 million t of Australian thermal coal exports still unpriced for 2010 and 9 – 10 million t for unpriced for 2011.
US markets
Demand outpaced supply in the last month of 2009 as the cold winter weather caused higher coal use, lowering utility stockpiles to 25 – 30 million t. Peabody expects US coal generation to raise consumption to 60 – 80 million t in 2010 based on economic growth, increasing industrial production and an expected rduction in coal-to-gas switching. New coal generation coming online this year is expected to add 25 million t of annual demand, most of which will be served by PRB and Illinois Basin coal.
The company is fully contracted at planned 2010 levels with available installed capacity should demand recover faster than expected. It has growing leverage for coming years, with about 30% unpriced for 2011 and 65% unpriced in 2012.
Outlook
Peabody is targeting total sales of 240 – 260 million t, including trading and brokerage volumes. Australian sales are expected to increase to 26 0 28 million t, incuding 7.5 – 8.5 million t of met coal and 12.5 – 13.0 million t of thermal exports. US volumes are expected to be 185 – 195 million t. Higher seaborne met and thermal coal process are expected to benefit the company's results from Q2; Q1 EBITDA is expected to be in line with Q4 of 2009.
Read the article online at: https://www.worldcoal.com/coal/04022010/peabody_energy_reports_better_than_expected_results/
You might also like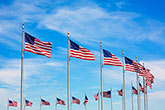 According to a recent release from the EIA, US coal-related CO2 emissions decreased by 68 million t in 2022, while overall US energy-related CO2 emissions increased slightly.