---
The Queensland Resources Council (QRC) and the Queensland Mining and Energy Division of the CFMEU have made a joint submission to reject a Greens' bill to ban coal mining in the Galilee Basin.
QRC Chief Executive Ian Macfarlane said the Galilee Basin (Coal Prohibition Bill) in the Federal Senate would cost jobs and would fail to have any impact on global demand for thermal coal.
"This Bill doesn't stack up. It would be little more than an act of self-sabotage which would cost Queenslanders their jobs for no reason and for no reduction in the global use of coal," Macfarlane said.
"The global demand for coal is strong, and coal is forecast to remain at about 40% of total power generation in the Asia Pacific by the year 2040 under a scenario modelled by the International Energy Agency.
"If the Greens' bid to ban coal in Queensland was successful that would simply mean the demand for coal would be met from other countries with lower quality coal, which would in turn lead to higher emissions.
"At the same time, a ban on coal mines in the Galilee Basin would come at the loss of an enormous economic opportunity for Central and North Queensland.
"Figures from the Office of the Chief Economist in Canberra show that if the six major coal projects in the Galilee Basin were to proceed that would support 18 275 jobs in construction.
"On top of that QRC estimates that even if just a quarter of the coal capacity in the Galilee was developed that would add up to AUS$290 million in royalty taxes paid to the Queensland Government each year.
"The Queensland resources industry is responsible and advanced and makes best use of planning and technology to ensure long-term sustainability for the environment.
"The Greens' Bill wants Queenslanders to give up our jobs and to give up on the economic prosperity of our state.
"This sort of anti-mining and anti-jobs talk is not surprising from the Greens. But the Queensland Resources Council is calling on both the Coalition and the ALP to clearly reject this Bill."
Read the article online at: https://www.worldcoal.com/coal/04012019/qrc-and-cfmeu-make-joint-submission-to-reject-greens-coal-banning-bill/
You might also like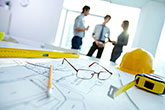 Two large carbon capture projects recently held a groundbreaking ceremony at the Wyoming Integrated Test Center (ITC).