---
Yesterday, CONSOL Energy Inc. reported its financial and operating results for the period ended 30 September 2018.
"I am pleased to announce that the PAMC [Pensylvania Mining Complex] delivered the best third quarter production in its history even with an expected soft production quarter due to an above average number of planned longwall moves," said Jimmy Brock, CEO of CONSOL Energy Inc.
"As a result of the strong operational performance we have had year-to-date, combined with our expectations of robust production in the fourth quarter and continued strength in coal demand, we are increasing the midpoint of our coal sales volume and Adjusted EBITDA guidance ranges."
Operations summary
The Pennsylvania Mining Complex (PAMC) achieved a strong third quarter production of 6.4 million t, which compares to 6.1 million t in 3Q17. It was the strongest third quarter production on record for the PAMC.
During the quarter, CONSOL benefited from increased production at the Enlow Fork mine, as geological conditions improved modestly compared to 2017. This was partially offset by reduced production resulting from three longwall moves at the mining complex (compared to the typical 1 - 2 moves per quarter) and the annual miners' vacation period in July.
The PAMC shipped 6.2 million t of coal 3Q18, compared to 6.3 million t in the year-ago quarter. Demand from their customers remained robust and railroad performed well. Total coal revenue for the 3Q18 was US$294.8 million and improved by US$15.6 million compared to the year-ago quarter, primarily driven by a US$3.05 higher average sales price per tonne sold. Our average revenue per ton increased to US$47.21 from US$44.16 in the year-ago quarter, as export pricing and domestic netback pricing improved.
The company's total costs during 3Q18 were US$315.9 million compared to US$323.0 million in the year-ago quarter. Average cash cost of coal sold per tonne was US$30.88 compared to US$30.94 in the year-ago quarter. This improvement was largely driven by a US$1.34/t reduction in lease/rental expense, partially offset by higher mine maintenance and supply costs. Since the fourth quarter of 2017, we have seen modest inflation in the cost of supplies that contain steel and other commodities for which prices are strengthening, as well as in the cost of contract labour.
Year-to-date, CONSOL have been able to successfully offset these inflationary pressures through productivity gains, initial benefits from our automation investments and a reduction in lease expense. The company continue to keep a close watch on macro-driven cost increases and strive to offset them through productivity gains. Average cash margin per tonne sold for the third quarter of 2018 expanded by US$3.11, or 24%, to US$16.33/t compared to the year-ago period, driven by higher average revenue per tonne and lower average cash cost of coal sold per tonne.
To read the full report: http://investors.consolenergy.com/2018-11-01-CONSOL-Energy-Announces-Results-for-the-Third-Quarter-2018
Read the article online at: https://www.worldcoal.com/coal/02112018/consol-energy-reports-3q18-results/
You might also like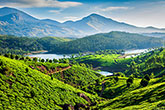 In a push towards eco-friendly coal transportation, Coal India Limited (CIL) has planned a capital investment in 61 first mile connectivity (FMC) projects.