Joy records operating loss of US$4.3 million
---
Joy Global recorded an operating loss of US$4.3 million in the quarter ending 29 April, compared to an operating income of US$92.9 million in the same quarter last year.
Sales fell in both underground and surface segments. On the underground side, sales of original equipment fell 5% as declines in Africa and China offset increases in North American, Eurasia and Australia.
Underground services sales fall 24% compared to 2015 with the most significant fall coming in the underground coal sector in the US – down US$87 million year on year – a reflection on the current weakened state of the US coal industry, which the company called its "most challenged end-market".
"Market conditions continued to elicit delays in service work, particularly with our US coal customers," said Ted Doheny, Joy's President and CEO. Joy expects a fall in US coal production of about 190 million short t this year – 90 million short t worse than previously forecasted.
On the surface, mining equipment sales fell by a third compared to the same quarter in 2015 with original equipment sales falling 64% and in every region apart from North America. Surface service sales fell by 20% with declines in all regions apart from Eurasia.
Order bookings were more positive, however, with original equipment bookings up 12% in the quarter at US$167 million on the back of a longwall system order in Eurasia and a multiple electric shovel order in North America.
"While markets overall remain subdued, we were able to secure growth-related original equipment bookings in a few markets during the quarter," said Doheny.
"As coal production in India continues to grow, we secured orders for a longwall system, room and pillar package and a large parts order for our fleet of shovels operating in India," Doheny continued. "Additionally, we received an order for two of our industry leading electric rope shovels to be used in the Canadian oil sands. Despite the price of oil being down 20% from a year ago, our team was able to demonstrate the superior technical advantages of our equipment to win the order.
Backlog at the end of the quarter was US$976 million, rising from US$873 million at the beginning of the fiscal year.
There were also some positive signs emerging in recent months, Doheny said, but the overall picture was still poor. The company was targeting cost reductions of US$200 million in the 2016 fiscal year with sales and earnings expected to be at the lower end of its US$2.4 billion – US$2.6 billion guidance.
Read the article online at: https://www.worldcoal.com/coal/02062016/joy-records-operating-loss-of-us4-3-million-2016-890/
You might also like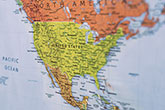 American Resources has announced that it has expanded production at its Carnegie 2 metallurgical carbon mine in Pike County, Kentucky, by adding a second operating section.