---
Pennsylvania anthracite company, Atlantic Carbon Group, has acquired the Hazleton Shaft Corp. (HSC), an integrated anthracite mining and processing company with two operating anthracite mines: Hazleton Shaft and Hazleton Shaft South.
The HSC mines are close to Atlantic's flagship Stockton mine with Hazleton Shaft immediately adjacent and Hazleton Shaft South – which is also known as Jeansville – only 3.5 miles southwest.
HSC also operates a washing plant at the Hazelton Shaft site and owns a 50% stake in the Hazleton Hiller anthracite drying plant.
"The company has been seeking to expand its position in the Pennsylvania anthracite market for some time with a view to increasing its share of both the North American and export markets," said Atlantic's Managing Director, Steve Best.
"The HSC mines and preparation plants make the perfect fit to achieve this with high quality reserves and both primary and secondary preparation plants, which will enable the company to not only massively expand production but also to make inroads into the added-value processes anthracite and carbons market."
Hazleton Shaft South has recorded 9122 short t of production this year, according to data from the US Mine Safety and Health Administration (MSHA), the first production at the mine since 2010. The mine's highest annual production in recent years came in 2007 when 27 510 short t were produced.
Hazleton Shaft restarted production last year, recording 3049 short t of coal production, according to MSHA. This year the mine has already production 5280 short t. No previous production data was available from MSHA, whose available records date back to 2005.
Recoverable anthracite reserves on HSC properties amounts to over 7 million short t of clean anthracite with additional unquantified reserves of unmined anthracite, waste anthracite and silt on two further properties: Beaver Brook and Sandy Run. Sandy Run is worked by a contractor, which supplies anthracite to the HSC washing plant.
These reserves will significantly boost Atlantic's existing 1.9 million short t reserves at Stockton. Mine planning to expand production at the HSC mines is underway with new mining equipment to be delivered to the sites over the next few months. With this in the place, Atlantic expects the HSC mines to significantly increase production performances to exceed that at Stockton.
Stockton produced 32 235 short t of anthracite this year, according to MSHA, after production of 204 746 of washed anthracite in 2015 – the highest full-year production on record with MSHA – making the company the largest anthracite producer in the US.
Overall, the Pennsylvania anthracite fields have produced 634 000 short t this year to the week ending 21 May, according to data from the US Energy Information Administration (EIA), 18% down on the same period last year. Pennsylvania accounts for all US anthracite production.
Following completion of the acquisition, Atlantic is to seek relisting on the US market. It delisted from the London Stock Exchange's AIM last year in order to pursue the HSC acquisition, which would not have been allowed under AIM rules. The company achieved gross profit of US$8 million in 2015, according to an announcement on its Twitter feed, as it reduced operating costs by 36% on 2014.
And finally some fantastic figures from our final accounts... Just under $8m gross profit for the year, as we reduced operating costs (1/2)

— Atlantic Carbon (@AtlanticCarbon) June 1, 2016
by an impressive 36% on 2014! Add to that the extra $5.4m in ROM sales - 2015 has been Stockton's most successful year yet. (2/2)

— Atlantic Carbon (@AtlanticCarbon) June 1, 2016
Edited by Jonathan Rowland.
Read the article online at: https://www.worldcoal.com/coal/02062016/atlantic-carbon-acquires-additional-anthracite-mines-2016-882/
You might also like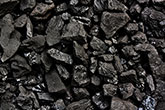 According to a recent release from Rystad Energy, global coal-fired power generation is on track to peak in 2023, as new sources of renewable and low-carbon energy expand rapidly.