---
New export data shows that global demand for New South Wales (NSW) coal continues at near-record levels, with exports increasing by 1.5 million t in 2016, defying predictions from some that coal would diminish as a key export.
Data released by Coal Services Pty Ltd reveals that NSW coal exports increased from 168.8 million t to December 2015 to 170.4 million t to December 2016.
The figures also reveal a record volume of 161 million t of coal was exported through the Port of Newcastle in 2016, the world's largest coal export port.
"Coal is our state's most valuable export so it's great for the NSW economy that demand for our coal continues to be strong and is growing steadily across our main export markets." NSW Minerals Council CEO Stephen Galilee said.
The rise in demand was led by China increasing imports of NSW coal by almost 9% to 24.2 million t.
Chinese demand for NSW coal has grown strongly over the last six years – from 1.1% of NSW coal exports in 2007 – 2008 to 14% of all NSW coal exports, second only to Japan.
While exports to Japan, Korea and India fell slightly, demand for NSW coal increased across a range of other Asian markets, reflecting the deployment of more coal-fired power generation capacity across the region (including new low-emissions coal-fired power plants). NSW coal export volumes to the Philippines rose by 71%, to Taiwan by 34%, and to Thailand by 12%.
Japan continues to take the largest share of NSW export coal, accounting for 43% of NSW coal exports in 2016, followed by China with 14%, Taiwan with 14%, Korea with 13%, and the rest of Asia accounting for 6%. Coal in NSW is the state's single most valuable merchandise export, contributing around 20% of all exports leaving the state by value, including goods and services.
In further positive signs for the NSW coal industry, the value of coal exports also rose sharply over the last six months. The average FOB value of coal per tonne rose from AUS$77.92 in June 2016 to AUS$96.43 by December 2016.
The average FOB value of metallurgical coal per tonne rose from AUS$110.33 in June 2016 to AUS$177.87 by December 2016. Over the same period, average FOB values for thermal coal rose from AUS$74.29 per tonne to AUS$88.69 – their highest value since at least 2013.
"After a very tough period over recent years, the improvement in coal export volumes over 2016 is very encouraging, as is the recovery in coal prices that has boosted activity and confidence across the NSW mining sector," NSW Minerals Council CEO, Stephen Galilee said.
"Growth in exports to our second largest market, China, along with significant growth across emerging markets in Southeast Asia demonstrate the significant economic opportunities for NSW, provided we get the policy settings right here in NSW," added Galilee.
"The NSW government has made progress in meeting its commitment to halve planning assessment timeframes for major mining projects. While there is still more be done, if we can lock in policies that support NSW mining, we'll build on these positive export figures, attract investment and create more jobs in our State," he concluded.
Read the article online at: https://www.worldcoal.com/coal/02032017/demand-for-new-south-wales-coal-is-on-the-rise/
You might also like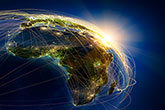 Contango Holdings Plc has advised that the production of washed coking coal has commenced at its flagship Lubu Coking Coal Project in Zimbabwe.