---
The US Chamber of Commerce has written to members of the US Senate, supporting the Energy Policy Modernization Act, which aims to update the law the governs US exports of natural gas.
"Recently, Congress took an important step in listing the 40 yr old ban on exporting oil," wrote the Chamber. "However, the law that governs the export of natural gas is nearly 80 yr old and is equally as bad a fit for the current situation the country enjoys, being the world's largest producer of natural gas."
The bill would make the Department of Energy's (DOE) application process for licenses to export natural gas more efficient, requiring the DOE to act on such applications within 45 days. "The application of a reasonable time limit to this review process would ensure that applicants are not forced to endure continued delays, while also maintaining requisite environmental reviews for such applications."
US LNG exports are expected to begin soon from the Sabine Pass LNG project – although operator, Cheniere Energy recently delayed the first export shipment by a month to the end of this month or early March. The US coal industry is hoping that such exports might help to strengthen domestic gas prices, boosting coal's competitiveness in the US energy mix.
Meanwhile, in a recent weekly commentary, the President and CEO of the US Chamber, Tom Donohue, has attacked the Obama Administration's attacks on the coal industry.
"One can hardly claim to support an all-of-the-above energy strategy while continually working to keep coal, one of our most abundant and reliable resources, locked underground," writes Donohue.
"But that's exactly what the administration aims to do," Donohue continues, arguing the regulations covering opencast mining, coal ash, cross-state emissions, regional haze and ozone "among other things", are squeezing the life out of the coal industry.
"The president's climate change agenda – a centerpiece of his legacy – hinges on coal's demise," concludes Donohue. "This is a flawed approach to achieveing carbon reduction goals that will only hurt our workers, our economy and our competitiveness."
Edited by Jonathan Rowland.
Read the article online at: https://www.worldcoal.com/coal/02022016/us-chamber-offers-support-for-natural-gas-exports-and-coal-industry-2016-159/
You might also like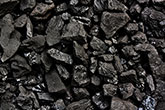 According to a recent release from Rystad Energy, global coal-fired power generation is on track to peak in 2023, as new sources of renewable and low-carbon energy expand rapidly.