---
The Environmental Protection Agency (EPA) has announced it will reassess the punitive and unbalanced Mercury and Air Toxics Standards (MATS), the National Mining Association (NMA) said on 28 December.
"We welcome the agency's proposal to revisit what stands as perhaps the largest regulatory accounting fraud perpetrated on American consumers," said Hal Quinn, NMA President and CEO. "By suppressing the real costs while double-counting potential benefits, the last administration made American households and businesses pay US$960 in exchange for 60 cents in potential benefits. Surely EPA will now understand that no rational person would voluntarily agree to such a massively unbalanced arrangement."
Background
The 2012 MATS rule carried with it annual compliance costs of US$9.6 billion, yielding just US$4 million - US$6 million in estimated benefits. Half the costs – more than US$5 billion/yr – were associated with controlling non-mercury emissions EPA admitted did not pose any health threat.
While EPA predicted that the MATS rule would result in less than 5 GW of coal retirements, the actual result turned out to be nearly 10 times as high.
After legal challenges from NMA and others, the Supreme Court ultimately found that EPA had adopted MATS without appropriate consideration of costs, and therefore reversed and remanded the decision of the D.C. Circuit Court. By that time, however, the short lead time required to come into compliance with the unlawful regulation had already passed, and many plant operators had already made the decision to shut down coal-fuelled plants rather than incur the extraordinary costs of installing technology that made their plants less efficient.
Read the article online at: https://www.worldcoal.com/coal/02012019/long-overdue-proposed-revisions-to-mats-regulation-welcome/
You might also like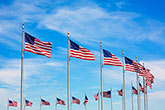 According to a recent release from the EIA, US coal-related CO2 emissions decreased by 68 million t in 2022, while overall US energy-related CO2 emissions increased slightly.