---
CNX Coal Resources has reported coal production of 1.5 million short t in 3Q16, level with the same quarter in 2015, despite facing challenging geological conditions at the company's Enlow Fork mine.
According to the company's latest quarterly report, Enlow Fork was hit by slower retreat rates for both longwalls as a result of the challenging geology, forcing the company to add additional weekend shifts to offset the slower production rate.
"Although we expected some impact from these conditions and planned accordingly, the degree and negative impact on productivity was higher than we had expected," said Jimmy Brock, CEO of CNX Coal Resource GP LLC. "However, our workforce did a tremendous job of navigating through those conditions and making up some production volumes through weekend shifts."
Geological conditions have now improved and the company expects coal production in 4Q16.
On the sales side, the company reported 1.5 million t of sales, a marginal increase on the 1.4 million t reported in 3Q15. Of this, around 10% was exported. The average realized prices also increased by 9% on 2Q16 on the back of a switch to focus on domestic coal customers.
US coal consumption picked up 3Q16 after a dire first six months of the year on the back of an increase in coal-fired power generation levels, which was driven by higher electricity demand over the summer and an increase in natural gas prices.
"This translated into a boost in thermal coal prices this summer after they has reached extreme lows in May," the company said.
And Brock continued the positive outlook: "We expect to continue to see improvements in all three major markets for our coal: domestic thermal, international thermal and international high-vol metallurgical coal. This bodes very well for both our current shipments and our contracting progress in the 2017-19 period."
Read the article online at: https://www.worldcoal.com/coal/01112016/cnx-releases-positive-3q16-results/
You might also like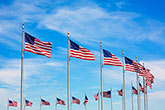 According to a recent release from the EIA, US coal-related CO2 emissions decreased by 68 million t in 2022, while overall US energy-related CO2 emissions increased slightly.