Barada Barna People get a taste of partnership possibilities on visit to NSW
Published by Stephanie Roker, Editor
World Coal,
---
Representatives of the Barada Barna People of Central Queensland recently had the opportunity to gather ideas for their future engagement with Whitehaven Coal during a visit south to Gunnedah and Narrabri in New South Wales (NSW), Australia.
The Barada Barna People are the Traditional Owners of the land in Central Queensland where the Winchester South project is located, and were one of the first stakeholder groups Whitehaven formed a relationship with after acquiring the development site in 2018.
As part of this partnership, representatives from the Barada Barna travelled to Northwest NSW to learn about Whitehaven's engagement with the Gomeroi People and consider how the two groups can continue working together.
Barada Barna representatives visited the Winanga-Li Aboriginal Child and Family Centre in Gunnedah, which has been able to help more children get to and from school and with Whitehaven's support, and expand its operations across the region. The group also met with other Indigenous groups Whitehaven partners with, including the Kamilaroi Dance and Choir Group, the Clontarf Foundation, and the Gomeroi Narrabri People Charitable Trust Fund, as well as Indigenous-run suppliers.
"We appreciated the opportunity to see the work Whitehaven Coal is doing in the communities in which it operates first-hand. We were extremely impressed and look forward to working together in Queensland," said Greg Brown, Chairperson of the Barada Barna Aboriginal Corporation.
"It was a great opportunity to share our experience as a new Aboriginal owned business that has worked closely with Whitehaven through its Aboriginal Procurement workshop in 2018 to the commencement of our first fencing job," added Simmone Moodie, Contract Manager at Crockett Moodie Fencing, a supplier to Whitehaven Coal.
Whitehaven Managing Director and CEO Paul Flynn said the tour was a unique opportunity to share learnings from Whitehaven's work with Indigenous communities in the Gunnedah Basin.
"Addressing Indigenous disadvantage through intergenerational support across employment, education, skills development and cultural awareness is at the core of our business and something we take great pride in.
"This is only possible through the relationships we have built over many years with the Kamilaroi People and the close partnerships we have formed with Indigenous groups in our region.
"Our established track record in Northwest NSW is what we hope to replicate in the Bowen Basin. Our partnership with the Barada Barna People is the first step on this journey together," said Flynn.
Whitehaven's established commitment to Indigenous employment was seen first-hand through site tours of the Maules Creek coal mine and Narrabri underground mine. The company employs 127 Indigenous employees at Maules Creek, representing around 13% of the workforce at that site. In total, there are 211 Indigenous employees across Whitehaven's workforce.
In FY19, Whitehaven entered into a Cultural Heritage Management Plan agreement with the Barada Barna – the first agreement entered into for the Winchester South project.
Read the article online at: https://www.worldcoal.com/coal/01102019/barada-barna-people-get-a-taste-of-partnership-possibilities-on-visit-to-nsw/
You might also like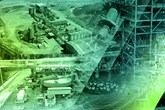 DRA Global has secured the contract for a major design package for Whitehaven Coal's Vickery Extension Project located in New South Wales, Australia.