Moody's provides update on its North American railroad outlook as freight volume slows led by coal
Published by Claire Cuddihy, Assistant Editor
World Coal,
---
Moody's Corporation's outlook for the North American railroad industry is stable. This outlook reflects the company's expectations for the fundamental business conditions in the industry over the next 12 - 18 months.
Revenue growth moderating because of slowdown in freight
Moody's are changing their outlook on the North American rail sector to 'stable' from 'positive'. The change is in light of its expectations of a more pronounced slowdown in freight volumes, led by a steepening decline in coal shipments and slowing intermodal growth. Moody's projects total freight volume to grow 0.25 - 1% in the next 12 - 18 months. At the same time, Moody's maintain their forecast for pricing gains of 2.5 - 3%. These factors combined should drive industry revenue growth of 2.75 - 4% over the next 12 - 18 months, within our framework of a stable outlook for the North American rail sector.
Coal shipments drop as utilities favour cheaper natural gas
Coal shipments will decline by 5 - 7.5% per the organisation's projections. Utilities are substituting more natural gas for coal as natural gas prices dropped well below US$3/mmBtu, a level below which natural gas becomes increasingly competitive. Natural gas prices are currently about US$2.5/mmBtu and are likely to remain low; gas futures are in the US$2.5 - $3/mmBtu range. At the same time, US export of thermal coal is challenged following a sharp decline in seaborne prices, which makes US producers less competitive in international markets.
Intermodal growth retreating from last year's mid-single digit pace
Intermodal freight will continue to grow, 1.5 - 2.5% in our estimates, but at a lower pace than 5.3% growth in 2018. Our projections take into account that consumer data moderated from last year's levels, but remain underpinned by positive fundamentals stemming from gains in employment and income. Retail sales growth — excluding automotive and gasoline sales — was at least 4.5% on a year-on-year basis in the period May through October 2018, but dropped below 4% in almost every month since November. At the same time, The Conference Board Consumer Confidence Index appears to have peaked in October.
Read the article online at: https://www.worldcoal.com/coal/01052019/moodys-updates-north-american-railroad-outlook-to-stable-as-freight-volume-slows-led-by-coal/
You might also like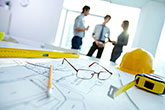 Two large carbon capture projects recently held a groundbreaking ceremony at the Wyoming Integrated Test Center (ITC).