---
Yesterday, Contura Energy, Inc. (Contura), along with ANR, Inc. and Alpha Natural Resources Holdings, Inc. (together, Alpha), entered into a definitive merger agreement providing for an all-stock transaction to create a premier US metallurgical coal platform and cost-competitive thermal coal portfolio. The transaction, which has been unanimously approved by the boards of directors of all parties, is expected to close in 3Q18, subject to Alpha shareholder approval and the satisfaction of other customary conditions.
Under the terms of the agreement, Alpha shareholders will receive 0.4071 Contura common shares for each ANR, Inc. Class C-1 share and each Alpha Natural Resources Holdings, Inc. common share they own, representing approximately 46.5% ownership in the merged entity. In connection with the transaction, Contura is also expected to file a registration statement on Form S 4 with the US Securities and Exchange Commission and list its common stock on the New York Stock Exchange. Contura shares currently trade on the OTC Market.
The resulting combination is expected to enhance competitive positioning and generate meaningful cost synergies in the range of US$30 million to US$50 million annually, including through coal blending optimisation as well as purchasing, operating, administrative, and capital allocation efficiencies.
The combined entity is to retain the Contura Energy name and be led by Contura's existing management team, with Kevin Crutchfield continuing as CEO. Alpha's Chairman and CEO, David Stetson, will resign from his role and transition to the Contura board.
Immediately after closing the transaction, the Contura board will be composed of the five existing Contura directors as well as the following four individuals who currently serve on Alpha's board: David Stetson, Daniel Geiger, John Lushefski, and Harvey Tepner.
Crutchfield commented: "While this transaction would probably not have been possible even a year ago, resurgent global coal markets, a tightened production profile by way of recent asset divestments made independently by both Alpha and Contura, and resulting potential cost synergies together provide an exciting opportunity for value creation through combining our respective operational portfolios." "The Contura team is excited to join forces with Alpha's set of highly competitive coal operations and unify some of the best coal miners in the world under one organisation."
"We believe this transaction makes great strategic sense that benefits our long-term stakeholders," added Stetson. "The combined organisation will have a stronger balance sheet, greater capabilities and a longer reserve life. More importantly, the merger will align two companies that share a steadfast commitment to safety and Running Right."
Contura was launched in July 2016, and was formed by a group of Alpha's former first lien lenders, with an initial acquisition of certain coal assets from Alpha Natural Resources, Inc., concurrent with Alpha's emergence from its Chapter 11 reorganisation process and as confirmed by the US Bankruptcy Court for the Eastern District of Virginia. Contura and Alpha have since operated independently, though Contura has purchased and resold to overseas customers a portion of Alpha's produced metallurgical coal tonnage.
Since its launch, Contura has taken a number of actions to strengthen its balance sheet, including refinancing its debt, growing its Trading and Logistics platform, and divesting its two Powder River Basin thermal mines in December 2017. Since its emergence from bankruptcy, Alpha too has taken steps to both streamline its capital structure and divest certain higher-cost, active and idle operations through targeted asset divestments.
"This transaction will leverage the prior transformative work accomplished by both Contura and Alpha management teams to materially improve each entity's operational, financial and risk profiles," said Contura's Board Chairman, Neale Trangucci. "Achieving such a turnaround in less than two years is no small task. Our board is proud of and appreciates the diligent work of employees and management of both organisations, and we are very excited about the future of the new combined company."
Post-merger, Contura's assets will primarily be comprised of a diversified production profile of high-quality, metallurgical and thermal coal mines in Central Appalachia, its highly efficient longwall thermal coal mine in Northern Appalachia, one of the largest met coal reserves in the US allowing for near-term organic growth opportunities, and industry-leading export capacity through its 65% ownership interest in the world-class Dominion Terminal Associates (DTA) coal export facility located in Newport News, Virginia. On a pro-forma basis for the full-year 2017, the combined entity sold approximately 12.6 million t of metallurgical coal and 13.8 million t of thermal coal, excluding sales from divested assets.
Read the article online at: https://www.worldcoal.com/coal/01052018/contura-energy-and-alpha-natural-resources-agree-to-merge/
You might also like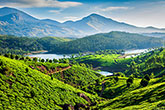 In a push towards eco-friendly coal transportation, Coal India Limited (CIL) has planned a capital investment in 61 first mile connectivity (FMC) projects.