---
Tlou Energy Limited, the ASX, AIM and BSE listed company focused on delivering power in Botswana and Southern Africa through the development of coalbed methane (CBM), has announced that sustained gas flowrates have been achieved at both the Lesedi 3 and Lesedi 4 production pods.
Highlights
Lesedi 3 and 4 have each achieved an initial sustained gas flow of approximately 20 000 ft3/day.
Rates are anticipated to increase steadily, leading to a peak and commercial flowrate.
First electricity sales are targeted for next year.
Production update
The Lesedi gas production pods are performing strongly. As planned, water rates in both pods have continued to decline, with both Lesedi 3 and 4 production pods having successfully commenced flowing sustained rates of gas.
Following completion of the first phase of production testing, including initial dewatering, reaching critical gas desorption point and commencing gas production, the pods are now producing sustained gas flows with initial rates of approximately 20 000 ft3/day from each pod. As with most new CBM developments this rate is anticipated to steadily increase, following further reduction of pressure in the coal and additional dewatering, with the aim to reach a peak and commercial gas flowrate.
Lesedi 4 was drilled approximately one month after the Lesedi 3 pod, with a similar approach taken at both pods to drawdown pressure to allow gas to flow in a controlled manner. The processes being followed at both Lesedi gas production pods are expected to lead to long-term sustained gas flows which should build further over time.
The company is very encouraged by production data and well performance to date and look forward to providing further updates in due course.
With CBM projects not yet established in this region, Tlou could pioneer CBM development in the area. Successful results from this project could potentially impact a whole new CBM basin in Botswana and be a significant boost not only for Tlou, but for the whole region, with the potential for Tlou to possibly supply power within Botswana and also into neighbouring countries via the Southern African Power Pool.
Roadmap to First Electricity Sales
The company is pleased to outline its forward plan which, subject to financing and operational results, targets finalising a power purchase agreement (PPA) and development financing later this year, with first electricity sales potentially in the fourth quarter of next year.
As of August, Tlou's forward plan is:
3Q19 – gas flows from Lesedi 3P and 4P; Mamba project drilling.
4Q19 – finalise PPA; generation licence award; close development financing from Botswana.
1Q20 – seismic (around 200 km); reserve upgrade.
2Q20 – start poles and wires; Southern African Power Pool (SAPP) application.
3Q20 – generators and civils at central processing facility; Boomslang project EIS approval; Boomslang drilling.
4Q20 – target first electricity sales; SAPP membership approved.
Post 4Q20 – expansion to over 10 MW.
Read the article online at: https://www.worldcoal.com/cbm/23082019/tlous-lesedi-pods-achieve-sustained-gas-flows/
You might also like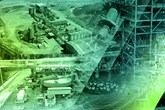 DRA Global has secured the contract for a major design package for Whitehaven Coal's Vickery Extension Project located in New South Wales, Australia.