---
Tlou Energy Limited, the ASX, AIM and BSE listed company focused on delivering power in Botswana and southern Africa through the development of coalbed methane (CBM), has provided its operational report in respect to its Lesedi and Mamba CBM projects in Botswana for the quarter ended 31 December 2018.
Lesedi CBM project area
The Lesedi project in Botswana covers an area of approximately 3800 km2 and consists of four coal and CBM prospecting licences (PL) and a mining licence. The mining licence area is currently the focal point for the company's operations and includes the Lesedi pilot wells which are currently being drilled and the Selemo pilot wells where the company was flaring gas prior to the commencement of the ongoing drilling programme.
Mamba project area
The Mamba project consists of five coal and CBM PLs in Botswana covering an area of approximately 4500 km2. The Mamba area is considered to be highly prospective being situated adjacent to Tlou's Lesedi CBM project and being on-trend with the encouraging results observed to date. In the event of a gas field development by Tlou, the Mamba area provides the company with considerable flexibility and optionality.
Pilot well drilling programme
The company has commenced drilling of pilot production wells at its gas field. If results are positive, these wells will form part of the company's initial gas-to-power project, which will include installation of transmission lines and grid connection.
The production well drilling programme is being conducted in accordance with health and safety requirements and are consistent with the company's approved environmental impact statement.
The wells are being drilled as 'dual lateral pods', comprising a single vertical production well intersected by two lateral wells. The lateral wells will be drilled through the gassy coal seam with gas extracted from this coal produced through the vertical production well where it can be gathered and used for power generation. Up to three pods are planned. Pod one is designated Lesedi 3 and comprises a vertical production well (Lesedi 3P) and two lateral wells (Lesedi 3A and Lesedi 3B). Pod two is designated Lesedi 4 and pod three is designated Lesedi 5.
Once all six wells for Lesedi 3 and Lesedi 4 have been drilled, these pods will be completed using a separate workover rig and surface production facilities will be installed. Vertical and lateral sections for Lesedi 5 are optional and will be completed subject to results from Lesedi 3 and 4. Following installation of surface production facilities, completed wells will then begin production testing to de-water and lower the pressure in the coal seam to achieve gas flow.
During the quarter, the company successfully completed the drilling of the top-hole sections for Lesedi 3 and Lesedi 4 with lateral sections to be completed in early 2019. All of the production pods are being drilled in the area proposed for the initial project development and are aimed at confirming gas flows as well as ensuring production readiness prior to commencement of development operations. Dewatering and production testing activities will begin immediately following the completion of the production pods.
The project will require connection to the local power grid. This connection is planned to be made at the town of Serowe approximately 100 km from the Lesedi CBM project. A draft transmission line route has been determined with negotiations ongoing with the regional and local land boards.
Re-tender for the development of CBM fuelled Pilot Power Plants in Botswana
Earlier in 2018, the company was invited by Botswana's Ministry of Mineral Resources Green Technology and Energy Security ('the Ministry') to submit a response under a Request for Proposal (RFP) for Development of CBM fuelled power plants in Botswana as an Independent Power Producer (IPP).
This proposal is for the development of CBM fuelled power plants up to 100MW. A successful RFP process can assist in the development of a new CBM gas industry in the country and create a new market for Tlou's independently-certified gas reserves of around 41 billion ft3, around 427 billion ft3 and significant contingent gas resources of around 3 trillion ft3.
The company submitted its proposal to government on 10 October 2018 and is awaiting a response.
The submission outlined a staged development commencing with up to 10 MW of generation as well as outlining project feasibility, proposed field development, installation of power generation facilities and supply of power into the grid in Botswana. If the proposal and the initial project are successful, the company would look to expand further.
The planned project could bring very significant benefits to Botswana. These benefits include providing: energy security; a cleaner form of local power; additional employment opportunities; the potential for new industries and; a potentially significant return for investors on the Botswana Stock Exchange.
If Tlou's proposal is accepted, it will provide an ideal pathway towards a power purchase agreement (PPA). Once an initial development is completed, Tlou Energy's gas field will be connected to the regional grid, thereby opening the possibility for the company to provide power across the region, via the Southern African Power Pool.
In addition to the tender process, the company has entered into discussions with other potential off-takers of gas and power as well as potential financiers of the downstream development, the latter being subject to securing an appropriate PPA.
Environmental impact assessment
An environmental impact assessment (EIA) for the downstream development of the power generation facility and transmission lines has been submitted. This was a comprehensive report that required extensive consultation with all stakeholders. Timely approval of the EIA will facilitate the implementation of the downstream power generation aspect of the project. The company already has an approved EIA in place for upstream (field development drilling and exploration) operations.
Read the article online at: https://www.worldcoal.com/cbm/23012019/tlou-energy-releases-operational-report-for-4q18/
You might also like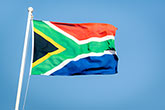 Black Royalty Minerals Koornfontein has signed Bettercoal's letter of commitment.