---
Tlou Energy Limited, the ASX, AIM and BSE-listed company focused on developing gas-to-power projects in southern Africa using coal bed methane (CBM) natural gas from its field in Botswana, has provided an update on drilling operations at the Lesedi CBM project.
Tlou Energy Limited is currently drilling pilot production wells at the Lesedi CBM project (Lesedi) in Botswana. If successful, these wells will form part of the company's initial gas-to-power project, which will include installation of transmission lines and grid connection. The wells are located in close proximity to the company's planned central processing facility.
The wells will be drilled as 'dual lateral pods', comprising a single vertical production well, intersected by two lateral (or horizontal) wells. The lateral wells will be drilled through the gassy coal seam, with gas extracted from this coal produced through the vertical production well where it can be gathered and used for power generation.
Up to three pods are planned. Pod one is designated Lesedi 3 and comprises a vertical production well (Lesedi 3P) and two lateral wells (Lesedi 3A and Lesedi 3B). Pod two is designated Lesedi 4 and pod three is designated 'Lesedi 5'. Vertical production wells Lesedi 3P and Lesedi 4P have been completed. The Lesedi 5P top-hole section has also been drilled. This pod will be completed subject to results from Lesedi 3 and 4 in order to retain optionality. Following completion of the top-hole section of Lesedi 5P, drilling of the top-hole section of lateral well Lesedi 3A commenced.
The drilling programme will continue over the coming weeks and into early 2019. Once all six wells for pods one and two have been drilled, these pods will be completed using a separate workover rig and surface production facilities will be installed. The wells will then begin production testing to dewater and lower the pressure in the coal seam to achieve gas flow. The company will provide further updates as the drilling programme progresses.
Read the article online at: https://www.worldcoal.com/cbm/21112018/progress-being-made-at-lesedi-cbm-project/
You might also like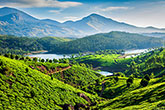 In a push towards eco-friendly coal transportation, Coal India Limited (CIL) has planned a capital investment in 61 first mile connectivity (FMC) projects.