---
Tlou Energy Limited, the AIM and ASX listed company focused on delivering power in Botswana and southern Africa through the development of coal bed methane (CBM), has announced that it has generated its first power from CBM at its field in Botswana following the installation of a Gas Generator at the Selemo project area.
The company has the most advanced CBM project in Botswana, the Lesedi Project, and already benefits from significant, independently certified Contingent Gas Resources of ~3.2 trillion cubic feet (3C) and independently certified Gas Reserves. Tlou has been producing gas at Selemo for approximately 12 months.
First power generation from Tlou's CBM gas field & first power generation from CBM in Botswana.
Significant milestone - provides evidence of the ability to generate power from Tlou's gas.
Use of CBM gas will reduce the Company's spend on diesel.
CBM gas is cleaner than coal fired power.
Tlou's Managing Director Tony Gilby said, "First Gas-to-Power via CBM in Botswana is an extremely significant milestone for the Company and in effect a proof of concept of 'first gas monetisation'. This is the first power generated from CBM in the country and this achievement reinforces our view that CBM Gas-to-Power is achievable in Botswana using gas from the Lesedi Project. CBM gas is a cheaper and cleaner alternative to diesel generation and is significantly cleaner than coal fired power generation."
Conversion of field generation from diesel to gas Power required to run pumps and metering at the Selemo pilot to date has been supplied solely from diesel generators. The company's operations team have now installed a gas generator to replace one of the diesel generators. Rather than flaring gas produced from the Selemo pilot wells, it can now be redirected to the gas generator. Using this indigenous gas provides a saving to the company due to the reduced diesel requirement, effectively 'first gas monetisation'. Tlou plans to replace another diesel generator in the near term which would provide further savings on diesel costs. The Cummins G8.3 generator can supply up to 60 kVA of power and has been customised to run on a small portion of the gas currently being produced at the Selemo pilot which would otherwise be flared. It is expected that the conversion of generation from diesel to gas will initially reduce the company's diesel requirement by approximately 50 000 l per year. These savings should grow with time given that a second gas to power generation unit is planned to be installed.
Read the article online at: https://www.worldcoal.com/cbm/20062017/first-gas-to-power-generation-at-tlous-lesedi-cbm-project/
You might also like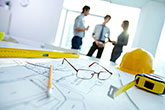 Two large carbon capture projects recently held a groundbreaking ceremony at the Wyoming Integrated Test Center (ITC).