Was there ever a tale of more woe?
---
India's domestic gas production markets generally – and gas power generation markets specifically – have experienced significant issues in recent years. These issues have dented investor confidence throughout gas value chains and undermined much of the positive sector developments that occurred in the second half of the last decade. However, with Essar Oil, Reliance Industries (RIL) and GEECL all planning significant growth in coalbed methane (CBM) production over the next two to three years, and Coal India having longer-term plans to exploit its substantial CBM resources, there has been some optimism that the recent sharp decline in India's domestic gas production can be arrested.
In light of India's current gas supply-demand situation and the long-term outlook, the potential for CBM to play a greatly expanded role in India's gas supply mix has come sharply into focus for policy makers and project developers alike. However, if CBM is to become a game changer for India and its power industry, then the key issues of gas pricing, pipeline infrastructure and the chronic NIMBY pandemic must be fully addressed with solutions that strike a balance for all stakeholders.
Among the most serious challenges facing the Indian CBM sector are insufficient gas pipeline infrastructure, public opposition and India's domestic gas price policy and slow reforms. Such problems continue to undermine rather than support investment in domestic CBM.
In this report, the author explains that, despite the clear challenges facing the Indian CBM sector, there is huge potential for CBM to transform India's domestic gas market and reduce the country's growing dependence on LNG imports. It is vital that the issues facing the industry are addressed, so that the true potential of CBM is realised.
Download the complete white paper»
Author: Adrian John
Read the article online at: https://www.worldcoal.com/cbm/19112014/cbm-review-was-there-ever-a-tale-of-more-woe-cbmreview11/
You might also like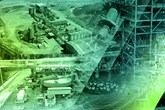 DRA Global has secured the contract for a major design package for Whitehaven Coal's Vickery Extension Project located in New South Wales, Australia.