---
The Global Coal Bed Methane Market is expected to reach US$ 4.3 billion by 2023, expanding at a CAGR of 4.3% between 2016 to 2023.
Coal bed methane refers to the extraction of natural gas from the coal beds. Natural gas is generally present in the coal bed in the form of methane. It is also known as coal-mine methane (CMM) or coal bed gas or coal seam gas (CSG). Advancement in technology has facilitated the production of coal bed methane on commercial scale. Growing energy demand and depleting oil reserves influencing oil producer to seek alternative source of energy such as shale gas, tight oil and coal bed methane.
The coal bed methane market is expected to gain moderate growth with growing application of natural gas into manufacturing, residential and automotive sector. Oil deficit economies with high coal reserves are looking to explore coal bed methane to reduce their dependency on conventional oil and gas. Moreover, exploration of coal bed methane helps in mitigation of greenhouse gases therefore improve the safety of coal mining operations and also earns carbon credits are factors expected to augment the growth of global coal bed methane market over the forecast period.
However, environmental concerns over the usage of water for the recovery of coal bed methane and high capital intensive projects of exploration of coal bed methane is anticipated to restrain the growth of coal bed methane market during the forecast period (2016 - 2023).
Read the article online at: https://www.worldcoal.com/cbm/18072017/the-global-coal-bed-methane-market-has-seen-an-upturn/
You might also like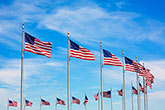 According to a recent release from the EIA, US coal-related CO2 emissions decreased by 68 million t in 2022, while overall US energy-related CO2 emissions increased slightly.