---
The Queensland state government has banned underground coal gasification (UCG) "because of its environment impacts".
In a media statement from the Minister for Natural Resources and Mines Anthony Lynham and the Minister for Environment and Heritage Protection Steven Miles, said the ban would be immediate and would be followed by a "legislated ban before the end of the year".
"We have looked at the evidence from the pilot operation of UCG and we've considered the current technologies with Queensland's environment and our economic needs," said Lynham. "The potential risks to Queensland's environment and our valuable agricultural industries far outweigh any potential economic benefits."
One of the companies involved in the UCG pilot, Linc Energy, was recently committed to trial on five counts of willfully and unlawfully causing serous environmental harm – a result of the "largest and most expensive case ever handled by [Queensland's] environmental regulator," said Miles.
Linc Energy announced on 15 April that it was entering voluntary administration in a move environmental campaigners have claimed would enable to company to avoid paying any potential fines arising from the legal action.
The ban was, however, criticised by the Queensland Resources Council (QRC), which said it was "very disappointed" by the move.
"This unexpected announcement of another commodity ban without the release of the triggering evidence can only raise concern for business confidence and investment in this state," QRC Acting Chief Executive, Greg Lane, said in a statement.
"QRC therefore calls on the government to make public the complete set of evidence it now apparently has that shows the environmental risks of UCG projects of any kind are too high."
The QRC also raised concerns over the impacts of the ban on work undertaken by Carbon Energy, whose UCG technology was development with CSIRO, Australia's premier research organisation, with oversight by an Independent Scientific Panel (ISP). The ban could prevent Carbon Energy from commercialising its technology in other jurisdictions that allow UCG.
For its part, the company said it was surprised by the ban, saying it had recently had discussions with "several ministerial staff" with regards its successful completion of the ISP technology project. It added that it was "currently seeking further information in regard to the announcement" before making a formal response.
Carbon Energy is the only company to "successfully complete the rigorous recommendations for the state government appointed ISP", the company added, and has invested over AUS$150 million in the technology.
UCG involves the conversion of in-situ coal into a syngas feedstock for processing on the surface into various petrochemical products, such as aviation fuel and synthetic diesel.
Edited by Jonathan Rowland.
Read the article online at: https://www.worldcoal.com/cbm/18042016/queensland-government-announce-surprise-ucg-ban-2016-627/
You might also like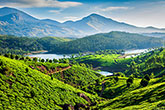 In a push towards eco-friendly coal transportation, Coal India Limited (CIL) has planned a capital investment in 61 first mile connectivity (FMC) projects.