---
Australian underground coal gasification (UCG) developer, Linc Energy, has gone into voluntary administration, according to a company announcement. Administratiors from PPB Advisory were appointed effective 15 April.
Last month, the company was committed to stand trial over alleged environmental damage caused by its UCG trial in Queensland – an accusation the company denies. But an environmental grous has criticised the company's move into administration as an attempt to avoid paying any potential fines from the legal action.
"The company at present has a woefully inadequate rehabilitation bond with the Department of Environment and Heritage Protection and by going into administration, it will avoid having to pay the increase bond the department is wanting it to pay," said the Lock the Gate Alliance in a press statement.
"They will also avoid having to pay any fines incurred from a likely successful prosecution against them for causing significant environmental harm, which could be up to AUS$56 million, and will also avoid having to contest any potential class actions by farmers affected by Linc's UCG project."
Linc Energy's businesses include onshore oil and gas operations in the US, oil and gas exploration in the Ackaringa Basin in South Australia, and the development and deployment of its UCG technology in a number of locations, including Asia and Africa.
"The administrators are working with the company's management team to fully understand the options available to the company, which may potentially include a restructure of the company at an appropriate time," the company statement said.
The Queensland government recently announced a ban on UCG development in the state, citing risks to the environment and the state's agricultural industries.
Edited by Jonathan Rowland.
Read the article online at: https://www.worldcoal.com/cbm/18042016/linc-energy-goes-into-voluntary-administration-2016-628/
You might also like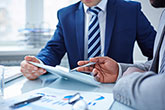 Analysis conducted by Cornwall Insight Australia has revealed that certain coal plants in New South Wales may benefit from delaying their retirement.