Lessons from the Sydney Basin
---
The Sydney Basin of New South Wales (NSW) is the oldest active coalfield in the Southern hemisphere. It has hosted coal mining activities since bewildered British convicts were dumped at Coal River (modern day Newcastle) in 1804 and told to dig. It has also produced more than its fair share of mining disasters (usually explosions), suggesting the ubiquitous presence of firedamp (methane – CH4) in association with the coal.
From these humble, oppressive, convict beginnings has grown an internationally competitive modern coal export business, as well as a nascent coalbed methane (CBM) industry, which is currently constrained by regulatory, environmental and social impediments. Despite these constraints, the Sydney Basin is probably the most studied Gondwanan coal gas province in the world, with a plethora of quality data available.
The plethora of Sydney Basin gas data has provided a rare glimpse of regional gas patterns in an active resource basin that is host to many mining companies and CBM operators. The distribution of gas in the subsurface can be explained and, to a certain extent, predicted. Every coal gas bearing basin in the world has its own story but there will almost certainly be at least some commonality with the kind of variances observed in the Sydney Basin.
Understanding gas content and compositional changes with depth, getting a few isotopes done and studying the tectonic history of the area will provide an improved understanding of why gas is where it is, and where exploration and development efforts should be targeted.
By learning the lessons offered by analysing available data, it is possible to establish invaluable practical insights for coal miners and CBM operators alike.
Download the complete white paper»
Author: Scott Thomson
Read the article online at: https://www.worldcoal.com/cbm/16012015/lessons-from-the-sydney-basin-cbmreview14/
You might also like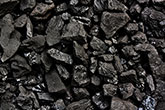 According to a recent release from Rystad Energy, global coal-fired power generation is on track to peak in 2023, as new sources of renewable and low-carbon energy expand rapidly.