---
Polskie Górnictwo Naftowe i Gazownictwo (PGNiG) and Jastrzebska Spólka Weglowa (JSW)have signed an agreement on pre-mining capture of methane from black coal deposits. The works will be conducted in the Budryk Coal Mine owned by JSW.
As part of the PGNiG and JSW project, a demonstration installation will be built for capturing methane from directional boreholes made from the surface and production tests will be carried out to analyse the efficiency of methane inflow and the impact of the fracking on future mining of coal. The works will be executed this year on the basis of the Geological Works Project approved by the Minister of the Environment.
According to the estimates of the Polish Geological Institute - National Research Institute, in the area of the Upper Silesian Coal Basin there may be as much as 193 billion m3/y of methane, which is a serious problem for coal mining companies.
Methane in coal deposits, which is a problem for mining companies, for PGNiG is an opportunity for an additional source of gas. This way we can source as much as 1.5 billion m3/y of the raw material per year. As a result, we will strengthen Poland's energy security and, at the same time, improve the work conditions in mines, said Lukasz Kroplewski, PGNiG SA's Vice President for Development.
"As we mine increasingly deep coal deposits, the methane hazard in our mines will increase. Methane is also a precious energy fuel. We take a number of actions to ensure safety for our employees, minimise methane emissions into the atmosphere and utilise the captured gas for economic purposes to the maximum extent, said Wlodzimierz Herezniak," said President of the JSW Management Board.
Capture of gas from the mine methane drainage system improves the energy efficiency and reduces greenhouse gas emissions. Rock mass methane drainage is one of our strategic technical processes as it is the most effective method of combating the methane hazard. Currently the effectiveness of methane drainage in our mines is slightly higher than 30%. Thanks to pre-mining methane drainage, we have an opportunity to increase the volume of captured gas, explained Artur Dyczko, Vice President for Strategy and Development at JSW.
The cooperation of JSW and PGNiG takes place under the Geo-Metan programme aimed at development of methods and techniques for pre-mining extraction of methane from coal seams. The two companies signed a letter of intent in this matter in January 2018. The signatories included also Tauron Polska Energia SA and Polska Grupa Górnicza.
The works will be conducted in the Budryk Coal Mine. The deposit is located in the area of Ornontowice, Gieraltowice, Mikolów, Orzesze and Czerwionka-Leszczyny.
Read the article online at: https://www.worldcoal.com/cbm/10012020/pgnig-and-jsw-to-cooperate-on-the-geo-metan-project/
You might also like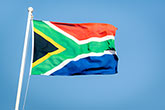 Black Royalty Minerals Koornfontein has signed Bettercoal's letter of commitment.