The Global Methane Initiative
---
Coal mine methane (CMM) captured at a minesite provides a valuable and low-cost clean energy source; it has been injected into natural gas pipelines and used as fuel for power generation facilities and vehicles. Now, more than ever, coal mining companies worldwide are challenged to make mines safer, environmentally compliant and economically efficient.
By working co-operatively with coal companies and related industries, the US Environmental Protection Agency's (EPA) Coalbed Methane Outreach Program (CMOP) helps to identify barriers to using CMM, instead of emitting it to the atmosphere. Under the auspices of the Global Methane Initiative (GMI), EPA works with coal-producing countries worldwide to promote CMM development and use through technical assistance, such as feasibility and pre-feasibility studies, outreach and capacity building.
The prefeasibility studies assess the technical and economic viability of implementing methane recovery and utilisation projects. They do so by employing CMM resource assessments, country- and region-wide CMM market analyses, as well as economic modelling of end-uses appropriate for a mine's location and market conditions. The studies also provide recommendations for further examination and fieldwork, which may include additional exploration and testing programmes at the host mines. Detailed findings and project implementation recommendations compiled in comprehensive final reports provide wider insights, such as end-use applicability in each host country.
In this report, the authors highlight select CMM feasibility studies carried out in China and Mongolia. The two countries are priorities for the GMI, since China is the world's top emitter of CMM and Mongolian emissions are also on the rise. These studies serve as outreach and capacity building, while identifying safe, efficient, cost-effective ways to reduce the global burden of emissions of methane.
Download the complete white paper »
Authors: Felicia Ruiz and Charlee Boger
Read the article online at: https://www.worldcoal.com/cbm/08102014/cbm-review-the-global-methane-initiative-oct14/
You might also like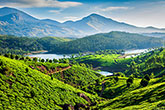 In a push towards eco-friendly coal transportation, Coal India Limited (CIL) has planned a capital investment in 61 first mile connectivity (FMC) projects.