---
The directors and management of Strata-X Energy Ltd. has received conditional approval of the environmental management plan (EMP). Final approval of the EMP is expected following a 30 day public review. The company held community meetings prior to submitting the EMP and does not expect any issues arising from the public review.
The EMP covers approximately 273 000 acres and includes the original leases which were purchased from a third party. Following final approval, the company will firm-up the timetable and secure the services it requires for its two well drilling programme currently scheduled for December 2018.
The drilling programme will target coal seams over a high-graded area which flowed or bubbled free gas. Generally, free gas indicates 100% saturated coal seams. The primary targets are bright coal seams with one seam interpreted to be in excess of 10 m thick. Secondary targets are deeper coals in excess of 20 m thick. The company plans to conduct flow tests on one or both wells pending the results of a wireline, nuclear resonance logging programme (BMR). BMR is a new wireline tool which can be used to estimate relative gas contents and permeabilities of the target coals.
As previously announced, the company has secured the financing for the two, low cost, vertical pilot wells. The wells will be located within the high-graded area on Strata-X leases that are 100% owned and have an average net revenue interest of 96%.
Following receipt of conditional approval of the EMP, Strata-X Chairman Ron Prefontaine stated: "I am very pleased Strata-X now has substantially completed the permitting process that will allow us to finalise our drilling timetable, and secure the drilling rig and equipment to commence our fully-funded two well appraisal programme. The wells will be located within our high-graded area over the Botswana CSG fairway. Having successfully taken greenfield CSG projects through to commercial gas sales with other coalbed methane ventures, our path is clear. The company plans to create sufficient momentum on our Serowe coalbed methane project to fast track appraisal and prove sufficient gas reserves to justify development of a foundation project as soon as possible."
Read the article online at: https://www.worldcoal.com/cbm/05102018/strata-x-awarded-preliminary-emp-for-serowe-project/
You might also like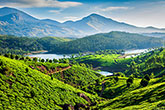 In a push towards eco-friendly coal transportation, Coal India Limited (CIL) has planned a capital investment in 61 first mile connectivity (FMC) projects.