---
Tlou Energy Limited, the ASX, AIM and BSE listed company focused on developing gas-to-power projects in southern Africa using coalbed methane (CBM) natural gas from its field in Botswana, has provided an update on drilling operations at the Lesedi CBM project.
Drilling operations update
Drilling of the top-hole sections for both the vertical and lateral wells at the Lesedi CBM project has been completed successfully and is in line with budget. Preparations for drilling of the lateral wells for Lesedi 3 and 4 have commenced with the programme set to continue into early 2019.
These wells are being drilled in the area proposed for initial project development and are aimed at confirming the gas flow rate in this area prior to commencement of development operations.
Tlou Managing Director Tony Gilby said: "The drilling operations have progressed extremely well, and I would like to thank all our field staff for their excellent work to get to this stage. I look forward to the drilling of the lateral sections of Lesedi 3 and Lesedi 4 followed by commencement of production testing operations in early 2019. We will keep the market informed as we continue to progress the programme."
Background to the drilling programme
Tlou Energy Limited is drilling pilot production wells at the Lesedi CBM project in Botswana. If successful, these wells will form part of the company's initial gas-to-power project which will include installation of transmission lines and grid connection. The wells are located in close proximity to the company's planned central processing facility.
The wells are being drilled as 'dual lateral pods', comprising a single vertical production well, intersected by two lateral (or horizontal) wells. The lateral wells will be drilled through the gassy coal seam, with gas extracted from this coal produced through the vertical production well where it can be gathered and used for power generation. Up to three pods are planned. Pod one is designated 'Lesedi 3' and comprises a vertical production well ('Lesedi 3P') and two lateral wells ('Lesedi 3A' and'Lesedi 3B'). Pod two is designated 'Lesedi 4' and pod three is designated 'Lesedi 5'.
Once all six wells for Lesedi 3 and Lesedi 4 have been drilled, these pods will be completed using a separate workover rig and surface production facilities will be installed. Vertical and lateral sections for Lesedi 5 are optional and will be completed subject to results from Lesedi 3 and 4.
Following installation of surface production facilities, completed wells will then begin production testing to dewater and lower the pressure in the coal seam to achieve gas flow.
Other
In October 2018, the company submitted a response to a 100 MW CBM Request for Proposal from the Government of Botswana, as outlined in the market announcement on 10 October 2018. The company is awaiting feedback in relation to this and looks forward to providing an update to the market as soon as possible.
In addition, Prospecting Licences PL 035/2000 and PL 037/2000 were renewed during November 2018. These licenses are current until 30 September 2020.
The information communicated within this announcement is deemed to constitute inside information as stipulated under the Market Abuse Regulations (EU) No. 596/2014. Upon the publication of this announcement, this inside information is now considered to be in the public domain.
Read the article online at: https://www.worldcoal.com/cbm/04122018/tlou-energy-provides-drilling-update-for-lesedi-cbm-project/
You might also like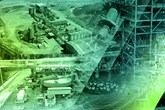 DRA Global has secured the contract for a major design package for Whitehaven Coal's Vickery Extension Project located in New South Wales, Australia.