VIDEO: Unearthing coalbed methane
---
The Commonwealth Scientific and Industrial Research Organisation (CSIRO) has released a detailed video explaining vital information about coalbed methane (CBM), how it is extracted, and some of the challenges involved with its production.
The animation provides an overview of the coal seam gas extraction process, from drilling the well to what happens to the extracted gas and water. Also explained are some potential impacts of CBM development and the technique used to increase the rate of gas and water flow, known as hydraulic fracturing.
CBM has been a part of the Australian energy mix since operations first began in Queensland in 1997. Development of the resource has been continuing steadily since then.
The video from Australia's national science agency explains how CBM wells – which can be between 300 – 1000 m deep – are lined with cement and steel casings to protect groundwater from being contaminated – a major concern of many local residents to CBM operations. CSIRO note that risks involved with drilling processes can be reduced, provided that appropriate precautionary measures are followed by the CBM project operator.
The full video can be found here below:
CSIRO is conducting research to better understand the potential impact of CBM development, as well as to develop sound technologies and practices to ensure socially and environmentally responsible development. 
Written by Sam Dodson
Read the article online at: https://www.worldcoal.com/cbm/04092014/video-unearthing-coalbed-methane-cbm105/
You might also like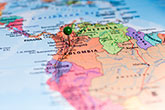 Benjamin Hill has entered into a nonbinding letter of intent with Aion to acquire interest in a Colombia coal project.