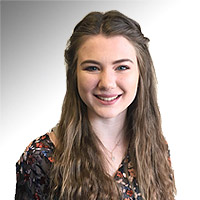 Laura Dean
Deputy Editor
Laura joined Palladian Publications in January 2018 after completing her Masters at the University of Edinburgh. Before taking over the reins of Oilfield Technology in May 2019, Laura also worked as the Assistant Editor of Hydrocarbon Engineering.
In her spare time, Laura enjoys travelling, reading and baking.
Latest articles by Laura
From January to June 2020, the electric power sector consumed 184.8 million short t of coal.
The ASEAN Centre for Energy (ACE) and the World Coal Association (WCA) have today signed a 3 year MOU under the new leadership of both organisations, in recognition of the strategic importance of the ASEAN region.
In this World Coal Spotlight, Senior Editor Callum O'Reilly sits down the the CEO of Matec, Matteo Goich, to discuss the company's role in the mining industry and some of its latest product developments.
---