Power - 21 March 2019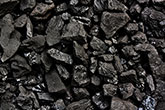 Glenn Kellow, WCA Chairman and President & Chief Executive at Peabody, provides insight into sustainable coal.
SSE's Board has decided to close one of its four coal units at Fiddler's Ferry power plant in Cheshire (UK).
Kibo Energy PLC has provided an update on its Benga power plant project in Mozambique, with a key highlight being its Definitive Feasibility Study being completed ahead of schedule and an investigation into the integration of renewable energy into the project.