Power - 17 May 2017
Transition to low emissions coal is one of the most efficient strategies for reducing greenhouse gas in the region. 
The Institute for Energy Economics and Financial Analysis published a report on how the Navajo Generating Station will require huge investment to remain operational.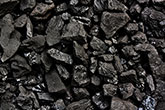 American Electric Power is seeking bids for the supply of Powder River Basin coal to some of its power plants.