Power - 10 June 2020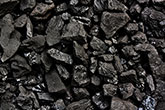 BBC News has reported that Britain has just gone two months without burning coal to generate power.
The Siberian Coal Energy Company JSC (SUEK JSC) held its general annual shareholders meeting on 5 June 2020.
The First Nations Climate Initiative (FNCI) has released a draft policy framework for energy development that meets local and global climate change targets and reduces poverty in First Nations communities.