Mining - 18 April 2017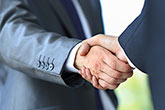 Caterpillar Inc. has announced that Ray Wilkins has been elected to the Caterpillar board of directors effective immediately.
Dr Vanessa Guthrie, Chair of the Minerals Council of Australia, believes Australia's minerals industry and its mining equipment, technology and services (METS) sector need to collaborate better.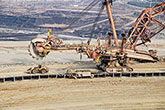 Peabody will retain the Metropolitan metallurgical coal mine and its associated 16.67% interest in Port Kembla Coal Terminal.