Mining - 17 August 2017
JENNMAR SanShell acquires Cuda Tools, increasing the company's presence in the Midwest of the US.
The company is preparing itself for an era of cleaner energy with its 'Greener & Smarter Strategy'.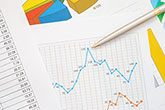 The company has reported decreased coal reserves in August compared to the same period in 2016.