Mining - 11 May 2017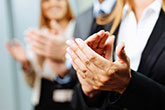 The training incorporates Boart Longyear standards and industry best practices.
FAMUR S.A. is to acquire 65.8% of shares in Kopex S.A., establishing a leading company in the Polish mining industry.
The company has announced that it has received an Expression of Interest (EOI) to fund a modular coal handling and processing plant (CHP).