Mining - 03 April 2019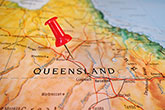 Strong global demand for Queensland's high quality resources has enabled the industry to get on with creating jobs.
There is increasing demand for coal from end-user industries in Southeast Asia, Africa, Russia, and Turkey.
Caterpillar launches a new underground mining loader that is designed to improve productivity and efficiency.