Coal - 22 November 2018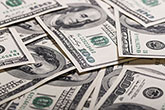 SouthGobi Resources Ltd has announced the amount of outstanding interest payable following two agreements with China Investment Corporation.
This emerging technology is expected to develop a revenue stream for waste by-products from coal while promoting responsible stewardship of the environment.
It details the requirements relating to the installation, use and maintenance of gas detection devices for coal cargoes, as well as the different types of sensors involved in their operation.