Coal - 20 December 2018
Mechel acquired some 150 railcars in November - December for a total of 467 million rubles.
Some leading global insurers will not provide insurance to develop the Carmichael coal mine in Australia, following many of the world's largest banks in declining to support the project.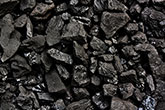 Mechel PAO extends its contract for coal supply with China's Jidong Cement until the end of 2019.