Coal - 17 November 2016
Chinese government policies will support higher coal prices, according to new report from Wood Mackenzie.
Following media reports, Wesfarmers has confirmed that it is looking into the sale of its Curragh and Bengalla coal mines.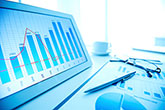 A scandal over payments related to the Simandou iron ore project claims the scalps of two Rio Tinto executives, including the head of its coal business.