Coal - 14 May 2019
Cardinal Operating Company is seeking bids for the supply of coal to its power plant units 1, 2 and 3.
The US says it has seized a North Korean cargo ship, accusing it of violating international sanctions.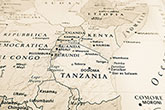 The project update covers the company's current and targeted operations for the remainder of 2019.