Coal - 08 October 2018
The US$2.8 billion proposed railway line in Mozambique could collapse as miners are balking.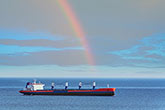 The ACCC has finalised its dispute over the terms and conditions for Glencore coal to access the 'declared' shipping channel service at the Port of Newcastle.
Lawyers have called for a 'beyond coal' policy as a German higher administrative court rules against RWE on Hambach Forest clearance.