Coal - 05 June 2018
Shares of its common stock are anticipated to be offered at an initial price of between US$16-18 per share.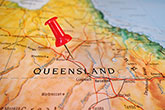 Exploration is an important indicator of confidence in the resources sector, and greenfield exploration demonstrates the sector's willingness to explore for larger deposits, QRC states.
Revenues from the coal tax are more than sufficient to fund benefits payments and the administration of the fund, states NMA.