Coal - 02 September 2019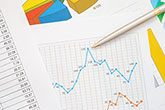 Surface mining is expected to see long-term growth according to research by Future Market Insights.
QRC has stated that Parliament should show its support for resources jobs by voting down the Greens' Mineral Resources Amendment Bill 2018, which would outlaw mining in the Galilee Basin.
MacGregor has been awarded a turnkey project from Cochin Shipyard for four 8000 DWT bulk carrier hatch cover shipsets.